New Drug Approvals
Temperature control plays an important role in industrial processes, pilot plants, and chemical and pharmaceutical laboratories. When controlling reactors, both exothermic and endothermic reactions must be offset with high speed and reliability. Therefore, different conditions and effects must be taken into account when specifying an optimum and highly dynamic temperature control system.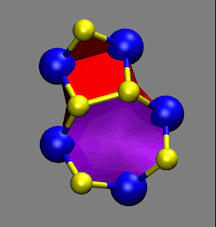 Temperature Control of Reactors
Most temperature control systems are used with chemical reactors made of either steel or glass. The former is more rugged and long-lasting, while the latter enables chemists to observe processes inside the reactor.
However, in the case of glass reactors, extensive precautions have to be followed for safe usage. Reactors usually include an inner vessel to hold the samples, which need temperature control. This inner vessel is enclosed by a jacket containing heat-transfer liquid. This reactor jacket is linked to the temperature control system.
In order to control the reactor's temperature, the temperature control system pumps the heat-transfer…
View original post 846 more words